Directions

The Merchant's Exchange is located at 465 California Street, between Sansome and Montgomery.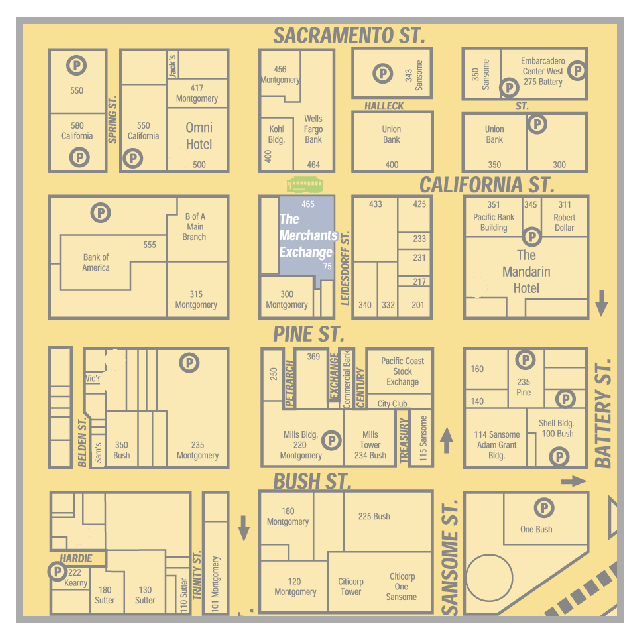 Parking and Transportation

Information about parking and transportation for the event is to be determined. There are several parking garages in the area. The hotel is about 1.6 miles away.

Registry

We are registered at Macy's, Williams Sonoma, and Crate and Barrel. You can access our registries at www.weddingchannel.com.

Contact Us

Send us an email at wedding@courtandbrandon.com.